On June 3rd, the Council Rock Education Foundation (CREF) will celebrate and honor the accomplishments of two outstanding community partners who have made extraordinary contributions to the community and the students in the Council Rock School District.  This year's honorees are Mark Klein, Superintendent of the Council Rock School District and Joy McClendon, Director of Elementary Education.  This event is open to the community and will be held at the FUGE in Warminster on June 3rd beginning with cocktails and hors d'oeuvres at 5:30 p.m. and will include a buffet dinner followed by an awards ceremony beginning at 7 PM.  The FUGE is a unique reception space featuring the famous Johnsville Centrifuge-the largest, fastest centrifuge ever built and where every NASA astronaut who walked on the moon was trained!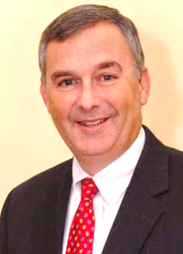 Over the past 11 years in his role as Superintendent, Mark Klein has sought to improve the Council Rock community through his volunteer service with groups such as the Newtown Community Foundation, the Greater Newtown Exchange Club and the 21st Century Cyber Charter School. He has worked tirelessly to coordinate support for many charities, including the March of Dimes, Alex's Lemonade Stand, Neighborhood Outreach Foundation, Autism Cares Foundation, Athletes Helping Athletes and more.    "As a charter board member of the Newtown Community Foundation (NCF), Mark's deep, personal connection with Council Rock students and their families has always been extraordinary," said Rick Rogers of UBS, and NCF President. "Mark has always been the first to guide and support families in need, which, in turn allowed the NCF to offer support.  Mark's imprint on the NCF and Council Rock community will be evident for generations to come."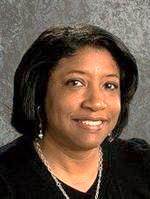 Joy McClendon has distinguished herself in her role as Director of Elementary Education  and Curriculum Services as a tireless advocate for students, collaboratively moving      curriculum forward and championing volunteerism throughout our community. Joy  spearheaded Council Rock's annual Martin Luther King Day of Service as a way of  engaging  students at the elementary level in districtwide volunteer work.  Many local  charities benefit  from these efforts including: The Bucks County Emergency Homeless  Shelter; the Penndel  Food Pantry, which is run by the Bucks County Housing Group; the  Wrightstown Food  Cupboard, Miss Vicky's Children's Education Fund and the Code Blue  program of Advocates  for Homeless and Those in Need.   "Joy is one of the most  dedicated and selfless individuals I have ever met" says Joanne Hinton, past PTO  president at Richboro Elementary.   "As principal, Joy worked diligently to give each of her students a positive educational experience- including finding ways to connect them with the school and local community, and helping all our students understand the rewards and satisfaction of giving to others."
Mr. Klein and Ms. McClendon are both retiring at the end of the school year, and between them have given 50 years of service to Council Rock and the community.  Mark and Joy have asked that in lieu of gifts, donations be directed to the Council Rock Education Foundation to support students and teachers through Education Foundation grants in their honor.  Tickets are $45 per person and are available online at this LINK. All proceeds from this event will be used to support innovative educational programs for Council Rock students.
CREF is an independent 501c3 non-profit organization dedicated to providing innovative education programs in the Council Rock schools and bringing the community together in support of Council Rock.  Over the past six years, the Education Foundation has awarded 63 grants and more than $120,000 to teachers and classrooms throughout Council Rock.   "The focus of these grants are to allow teachers to be creative and do programs and projects that are not covered by the regular school budget", said Suzanne Wray, Executive Director of CREF.  "These funds are available to all teachers, staff and PTO groups who need funds to bring an innovative program or project to reality."  This year's grants will be awarded at a school board meeting in May.