The Council Rock Education Foundation is pleased to announce Barbara Simmons and Lew Spiewak as Council Rock's Community Partners of the Year 2017, recognizing their positive impact and contributions in shaping young minds in making the connection between mental, social, physical health and wellness.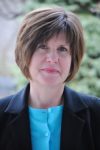 Simmons has been serving as executive director for 30 years at The Peace Center, a non-profit educational organization serving the tri-county region focusing on prevention, intervention, and transforming of conflict, violence, racism (and all isms) and bullying, making the link that local peace leads to global peace. "It takes a community working together to create a school environment where kids feel socially, emotionally and morally safe to be who they are, no matter their skin color, ethnicity, faith, sexual orientation…" Barbara advocates and educates Bucks County youth, parents and teachers on conflict resolution skills and diversity training by instituting practices within our schools related to the promotion of positive social and mental health.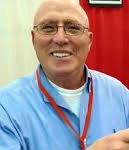 For almost four decades, Coach Spiewak has shaped the lives of many Council Rock youth. Since 1979, Lew has trained and mentored hundreds of players equipping them with skills needed to be successful on the field and throughout life. "My involvement in youth sports over the years turned into my passion as I was able to help shape kids' lives. It was more than being their coach. I felt that I became part of their family." In 2010, Lew stepped into a new role as executive director of the Council Rock United Soccer Association (CRUSA).
Ceremony and reception to be held Wednesday, October 11, at 6:30 PM, at The Studio located at The FUGE. The celebration includes three-course dinner, cocktails, and awards ceremony. Event proceeds will go to fund innovative projects for Council Rock students in honor of Barbara Simmons and Lew Spiewak.
Tickets on sale now. For questions about the event, sponsor opportunities, or how to make a tax-deductible contribution in honor of the Barbara Simmons Fund or Lew Spiewak Fund please contact Gail Acosta at gacosta@creducationfoundation.org or 215-944-1023.
See sponsorship options below.