Dear Friends,
As we continue to look for new and innovative ways to show appreciation to our supporters and alumni, we are offering this complimentary perk that gives you access to 20 – 60% off on movies, hotels, shows, concerts, sporting events and more. This is just a small token of our appreciation for your hard work. Please take 2 minutes today, and sign up for these complimentary perks.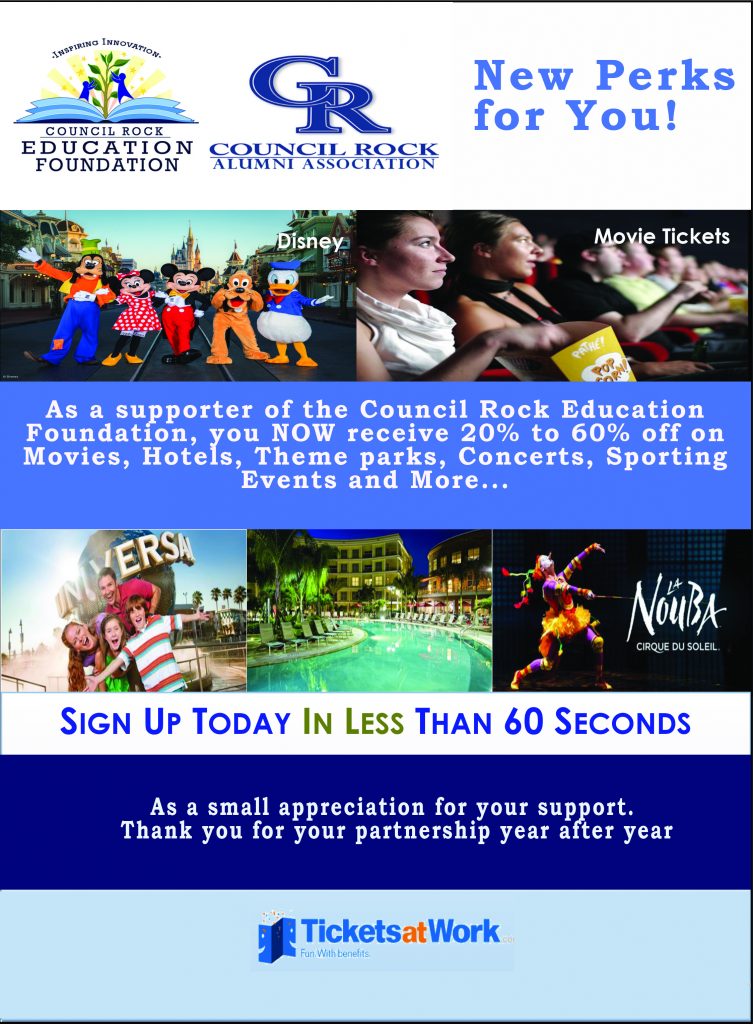 Click the link below.
Fill out the information to become a member (use your work email address).
For Company Code, use "CREFAA"
 https://ticketsatwork.com/tickets/account.php?sub=enroll
Thank you for being a partner in innovative education for our Council Rock students.  Hope you enjoy these great perks! 
Bests,
Gail Acosta, Executive Director of the Council Rock Education Foundation
P.S. Please consider making your annual charitable tax-deductible gift today – click here.