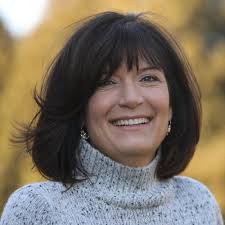 For Immediate Release 
Wendi Thomas, former President of the Council Rock School Board of Directors, has been appointed to the board of directors of the Council Rock Education Foundation (CREF). In this role, she will serve many families of the Council Rock School District.
"Wendi's passion for public school education is a perfect fit for CREF," said Kevin Beauparlant, Co-President of the CREF Board of Directors. "We welcome her to the CREF team as she brings experience and leadership that will help us grow our learning community."
Thomas, an active member of the Council Rock Parent Community and a mother of three Council Rock graduates, has spent the last 20 years working for public school education. She has served on the Council Rock School board for 9 years until recently stepping down from her board position to run for Pennsylvania State Representative for the 178th district. Professionally, she was an executive with Health Advocate, the nation's leading health advocacy firm for over 12 years.
"I see the difference the Council Rock Education Foundation makes in the lives of children," Thomas said. "I am honored to work with our board members and staff to bring more awareness to our community about the work of the Foundation so we can increase more experiential learning opportunities for our kids."
The CREF is a private 501(c)(3) non-profit that promotes innovative programs and inspires ideas for the students in the Council Rock School District. The foundation focuses on innovation in STEAM (science, technology, engineering, the arts and math) and on creative programs, such as twenty-first-Century Literacy, Arts and the Creative Economy, Environmental Engagement and Youth Leadership. Since its reorganization in 2007, the CREF has awarded over $24o,000 in grants to teachers and classrooms in Council Rock schools, providing them with additional tools and resources beyond the reach of the school budget.
CREF, known throughout the local community for the annual Innovative Grant Awards, the acclaimed Raising Great Kids community speaker series and through events like its annual "The Duel" event and the Outstanding Community Partner of the Year Award.  For additional information about the Foundation go to www.creducationfoundation.org