Outstanding Community Partner of the Year
---
Community Partner of the Year 2017 Reception – October 11, 2017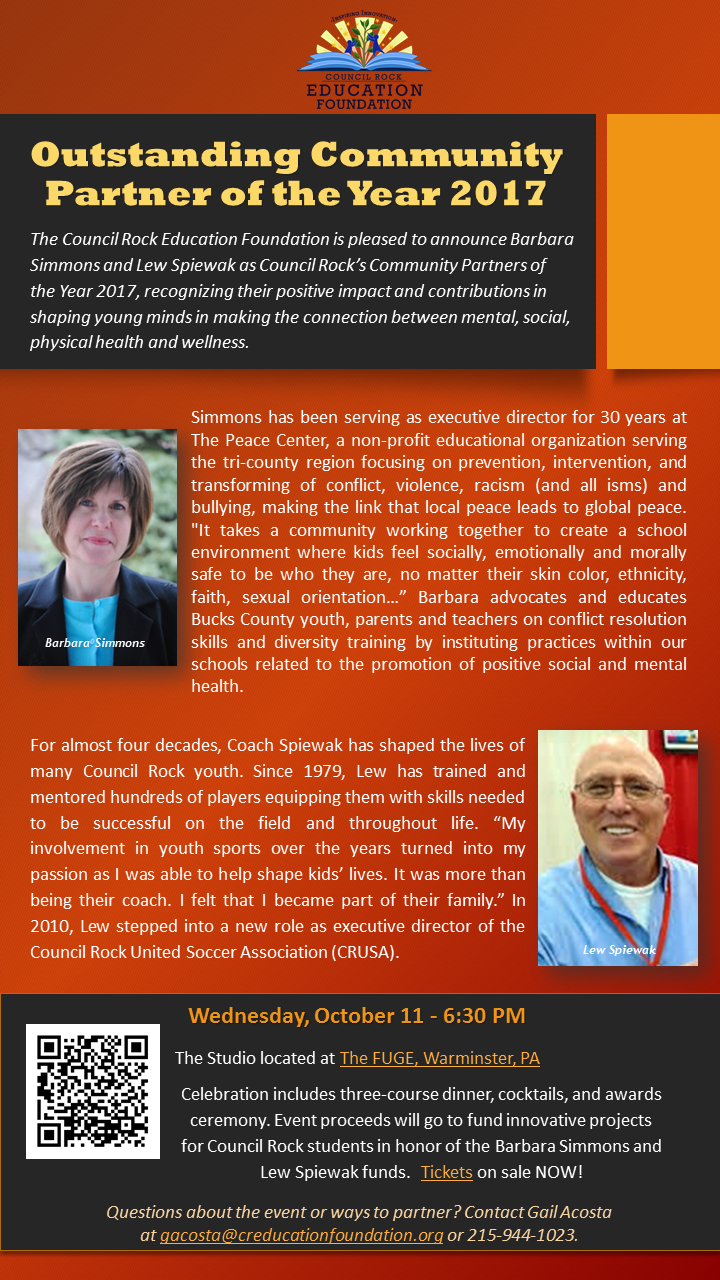 Tickets on sale NOW. For questions about the event, sponsor opportunities, or how to make a tax-deductible contribution in honor of the Barbara Simmons Fund or Lew Spiewak Fund please contact Gail Acosta at gacosta@creducationfoundation.org or 215-944-1023.
See sponsorship options below.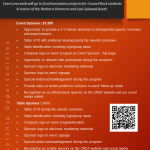 Sponsors: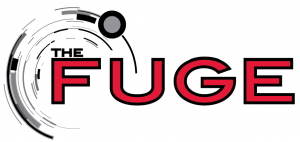 ABOUT THE VENUE The FUGE is a unique reception space featuring the famous Johnsville Centrifuge-the largest, fastest centrifuge ever built, where every NASA astronaut who walked on the moon trained.
---
---
Past honorees include:
Dr. Beth DuPree, Internationally-renowned Breast Surgeon
Mark Klein, Retired Former Superintendent of CRSD
Joy McClendon,  Retired Director of Elementary Education  and Curriculum Services CRSD
Rick Rogers, UBS Financial
Linda & Frank Kuepper, Autism Cares Foundation
John T. Parry, First National Bank & Trust Company of Newtown
Debbie Moskovitz, Council Rock Coalition for Healthy Youth
Dave Callahan, Owner, Newtown Hardware
Rick Leonetti, Founder, Athletes Helping Athletes
David Blatt, Former Superintendent, Council Rock and Centennial School Districts
Murray Battleman, Owner, Richboro Shop N Bag
The Council Rock Education Foundation is a 501c3 non-profit organization dedicated to providing innovative educational experiences that enrich the excellent quality of education and bring the community together in support of our school district.  Your donation is tax deductible and will be used to support these educational programs for students in Council Rock Schools.
To nominate an Outstanding Community Partner for our consideration next year, please print the form found here and mail to CREF, 30 N. Chancellor St., Newtown, PA 18940.