ROCK the FUGE – Saturday, March 21, 2020
SAVE THE DATE
---
Get Ready To ROCK!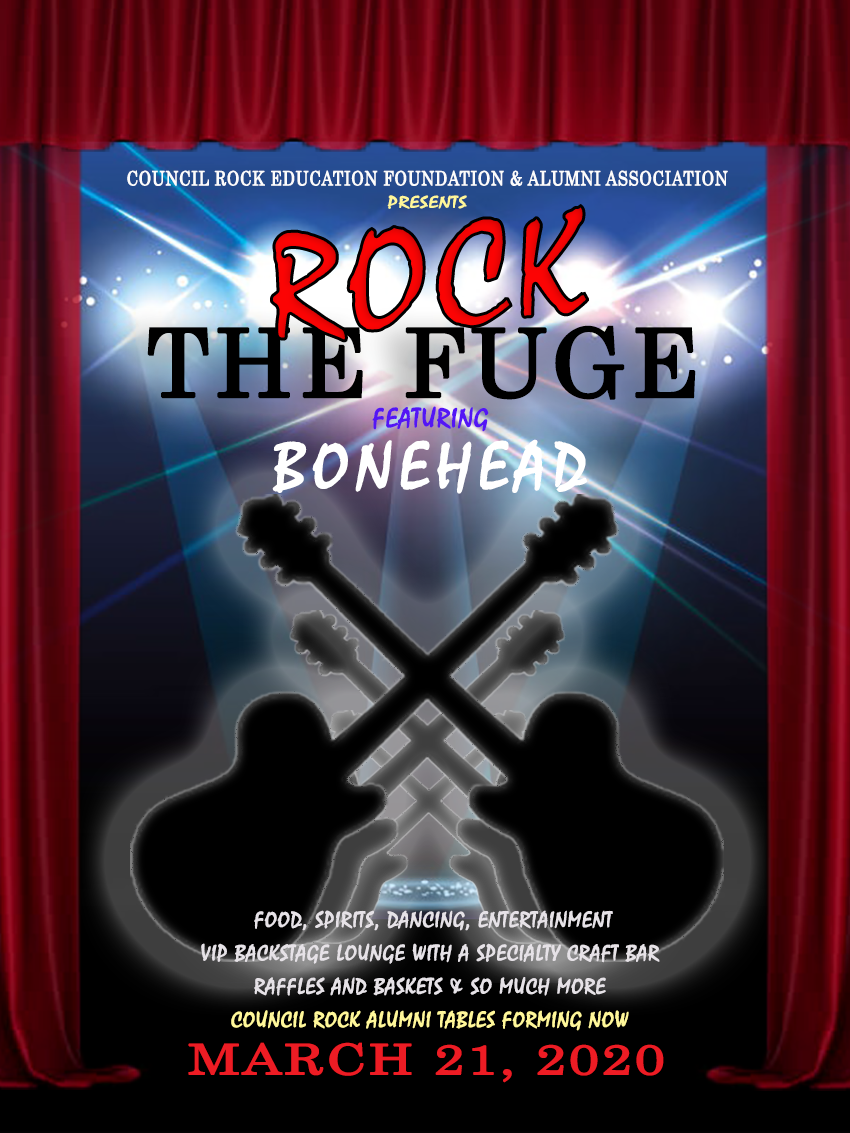 Mark your calendars!
Get ready to ROCK the Fuge! Gather a table of friends and join us for a fabulous night of food, spirits, silent auction items and entertainment with a special guest performance by BONEHEAD at the FUGE – Saturday, March 21 from 7 PM until midnight. PLUS, this year we've added a VIP Backstage lounge with a specialty craft bar.
Proceeds go to support innovative K – 12 S.T.E.A.M. projects, not covered by the annual school budget, that engage children, spark their imagination and develop their life-long passion for learning through the Council Rock Education Foundation.
Click for here for ticket and sponsorship options ROCK the Fuge 2020 Sponsor Options
Event Sponsors: