Every year, your annual gift makes a difference.
Gifts can be made online. Click HERE to donate today!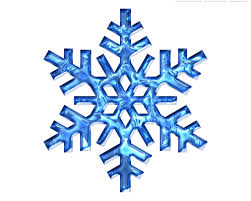 December 2, 2020
Dear Friends,
Since 2007, Council Rock Education Foundation has supported creative learning projects and programs throughout K-12 classrooms in the Council Rock School District. These S.T.E.A.M. (science, technology, engineering, The Arts, Math) projects go beyond the annual school's budget, enhance the curriculum and provide experiential learning for Council Rock's 11,000 + students.
Through discovery, our children are natural scientists, engineers, and problem-solvers as they constantly try to make sense of the world around them. When children engage in hands-on discovery, it fosters curiosity, develops creativity, builds critical thinking skills, and nurture's their natural desire to learn more about the world around them.
I give to the annual fund because the difference it makes in the lives of our children. Please join me today, make your tax-deductible gift of $10, $50 or more, and together we'll grow more opportunities for our kids.
Just imagine helping children grow their passion for lifelong learning. With your support, the Education Foundation will continue to provide more quality projects, innovative S.T.E.A.M. learning opportunities and programs like those listed below.
Thank you in advance for your consideration. Wishing you and your loved one's peace, health,  and happiness, during the holiday season and in the coming New Year.
Sincerely,
Gail Acosta, Executive Director, Council Rock Education Foundation
P.S. Make your charitable tax-deductible gift by December 31. To make your annual fund gift online today, click here.
---
For more information,  please contact Gail Acosta, Executive Director of the Council Rock Education Foundation at 215-944-1023 or gacosta@creducationfoundation.org for other ways to give (gifts of appreciated securities, planned giving, real property, etc.).
---