Grants
Over the past decade, the Council Rock Education Foundation has impacted thousands of students by distributing more than $300,000 in grant funds to support 126 innovative educational programs throughout the District.  These grant programs challenge students to explore concepts in exciting and innovative ways.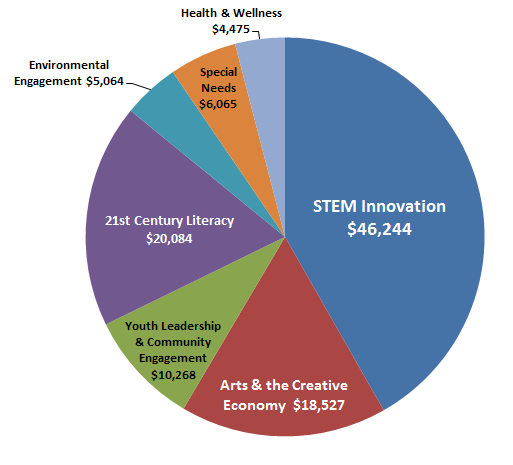 Recipients of the 2019 Innovative Learning Grants were honored at a special reception and check presentation at the School Board meeting in April.
The first Rick Moore Memorial Grants were awarded on October 16, 2014 in support of innovative special education and/or social studies programs. Read more about these grant awardees and their projects. For more information on how to apply for the Rick Moore Memorial Grants, click HERE .
For an overview of the projects that have been made possible by grants from the Education Foundation click here.
126 Amazing Projects in 12 Years!