CREF Innovative Learning Grant Application 2022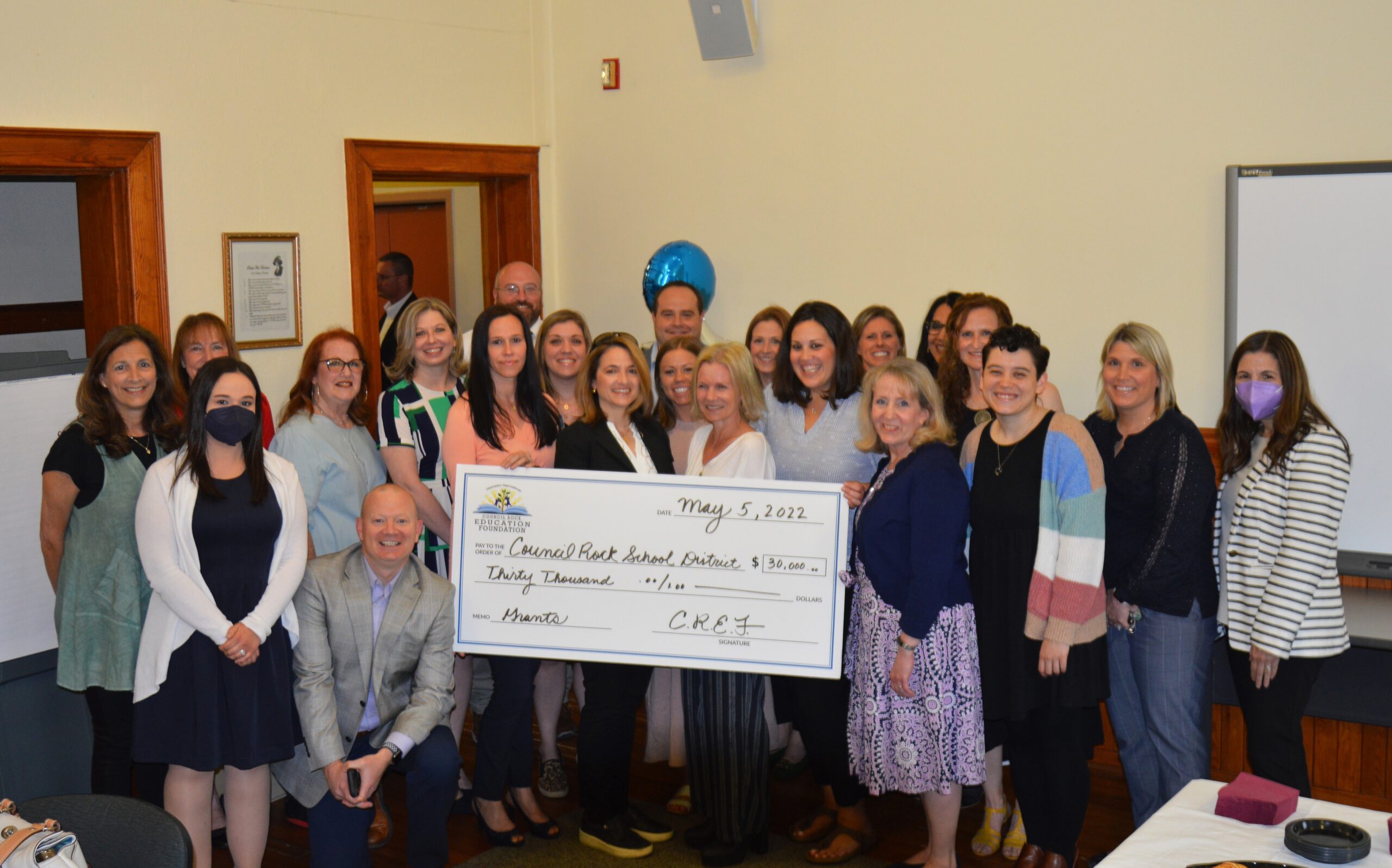 2022-2023 Grant Cycle Key Dates
October 17, 2022 – Online application portal opens

ALL APPLICATIONS MUST BE SUBMITTED ONLINE VIA THE PORTAL

November 2, 2022 – Information session via Zoom
February 28, 2023 – Application submission deadline
May 18, 2023 – Award reception
The Council Rock Education Foundation enhances and enriches the quality of education for students throughout the Council Rock School District. Each year, the Education Foundation awards innovative and creative ideas designed by faculty and staff that engage children through experiential learning experiences. These projects, not covered by the annual school budget, help engage, inspire and educate youth and foster their passion for continued learning. Annual grants are awarded through a competitive application process and strongly support the District's strategic priorities. 
---
Who can apply?
All Council Rock staff
Community organizations that support Council Rock students
Council Rock PTO/PTA/Home and School Associations
---
Program Areas for Support
STEAM Innovation
Providing advanced educational programs to increase students' knowledge of and hands-on experience in the areas of Science, Technology, Engineering, The Arts and Math.
Recently funded programs include:
Science: Family Science Night; NASA Space Station Project, iPad Astronomy, Robotics Academy, Water Research Project
Technology: Blended Classroom, Coding Clubs, OSMO, Bee Bot's, Interactive Videoconferencing, 3D Print Maker Space
Engineering: Rock Rovers NASA project, Egyptians and Engineering
The Arts: Master Music Workshop, Composer Victor Lopez with Jazz Band
Math: 21st Century Math
Environmental Engagement – Providing value-added programs that engage students to identify investigate and propose innovative solutions to environmental issues both locally and globally.
Youth Leadership and Community Engagement – Developing students' leadership skills by engaging with community organizations to study and address issues ranging from bullying and mentoring to historical and geographical issues connected to racial, class, and power divides.
Arts and the Creative Economy – Providing students innovative new ways to explore and develop their creativity in music and art programs contributing to the awareness of the impact that creativity can have upon all aspects of our economy.
Literacy Projects – Creating opportunities for students to access, analyze, evaluate and communicate messages in a wide variety of forms through innovative literacy programs.
Health and Wellness – Providing creative opportunities for students to explore, create and apply health and fitness to their everyday lives.
Special Needs – Providing innovative learning programs to enhance and expand the skills and opportunities for our special needs students. Previously funded programs include: Green Team Autism Club, Kids with Heart, Inclusive Practices, ACHIEVE Coffee Cart and the Friendship Bracelet project.
---
Application Tools
---
Take a look at other funded projects.