Final Farewell to Newtown Middle/Council Rock High School
May 12, 2018 @ 12:00 pm

-

4:00 pm
Event Navigation
Save the Date – May 12th
  
OPEN HOUSE – Join us and take a final walk down memory lane on Saturday, May 12 from noon to 4 PM as we say farewell to Newtown High/Middle School.
– Tours & Memory Wall Signing
– Wrecking Ball Art Auction- Opens May 4th at Noon. Closes May 12 at 2 PM- click here to view and bid.
– 2 PM Welcome & Remarks – Mr. Tim Long, NMS Principal & Dr. Robert Fraser, Superintendent and the Middle School Masters musical group
– 2:15 PM – Flag Lowering Ceremony – Boy Scout Troop 99
– 2:20 PM – All Alumni Class Reunion Photo
– 3:15 PM – Class of 1968 50th Reunion Photo
– Food trucks, music and so much more
– Post your favorite memory  –  #finalfarewellNMS
For more information please contact Gail Acosta at 215-944-1023 or gacosta@creducationfoundation.org
Event Sponsors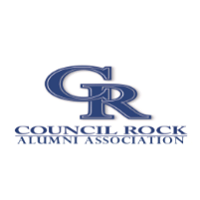 ---
FOR IMMEDIATE RELEASE – April 23, 2018
So many memories to cherish: gym dances, pep rallies, ice cream at Goodnoe's Dairy after a game, friendships made, and special bonds with teachers. School brings us together, strengthens our communities and creates memories that last a lifetime. This May, Council Rock students, teachers and alumni are saying their last goodbyes to one of Council Rock's oldest schools – Newtown Middle School, formerly Newtown Jr. High and Council Rock High School.
On Saturday, May 12, a "Final Farewell to Newtown Middle/Council Rock High School", a public event; will take place from noon until 4 PM. The 'Final Farewell", is a collaboration between the Council Rock Education Foundation and Council Rock Alumni Association. The open house will feature guided tours, a memory wall signing, music, food trucks, and a wrecking ball art auction. The auction allows individuals to bid on artwork and school memorabilia before the school's demolition this summer. Alumni are invited to return and reunite with former classmates one last time and commemorate the day with a final class photo. This is the only day the school will be open to the public.
Originally, Council Rock High School, located at Newtown-Richboro Road and Route 532, opened in 1954 as the first high school for the District. Since then, the school has served 7 – 8th grade students as a middle school. In March of 2016, the Council Rock School Board approved construction of the new middle school to replace the current school as part of its capital improvement planning process.
Alumnus Dick Rabberman, a member of the first graduating class in 1955 recalls the excitement of transferring to the new school, "We finally had a building that had everyone in it," as students were split between several schools, "and a facility to play sports." Dick, then a member of the basketball team, recalls having to use George School gymnasium due to lack of gym space. "It's going to take some getting used to. The school served us well…it's going to be a little different seeing nothing there."
"Some of the best memories of our life were in that old school, it's sad to see it go," remarks Barry Rook, alumnus from the Class of 1968. The Class of 1968 was one of the last graduating senior classes from the school as Council Rock North opened in the fall of 1969. In celebration of their 50th-year reunion, over 80 members from the Class of 68′ plan to attend the open house to take a final walk in the school that holds such fond memories.
Construction crews have been working for over 23 months on the new school, located just next door to Tyler State Park, which will keep the Newtown Middle School name. With the project almost complete, roughly, 800 middle school students will shift to the brand new middle school in September 2018. The new state of the art building has achieved LEED. (Leadership in Energy and Environmental Design) Gold Certification, the highest green building rating, which creates healthy, highly efficient and cost-saving green building standards, globally recognized symbol of sustainability achievement.
For more information about the event, please contact Gail Acosta at the Council Rock Education Foundation/Alumni Association at gacosta@creducationfoundation.org
---